COVID-19: Current advice for travellers [Reviewed 19/08/20]
This page will be updated regularly in line with current government guidelines and expert advice, please note both regional and national pictures are taken into account in order to preserve the safety of both our patrons and staff.
Responsible Transport
Sovereign are committed to providing a responsible transport package, careful consideration will be given as always to individual circumstances and needs of clients to offer the safest service possible.
Please do feel free to discuss particular or specific needs related to your booking or enquiry with our expert team, who will always be pleased to curate your package according your specific individual needs. The utmost care will always be taken to preserve the safety and integrity of our service at all times.
Social Responsibility
To operate and provide our service to our patrons, Sovereign will continually revaluate our processes in line with current guidelines and advice. A zero-tolerance approach will be taken toward any staff or passengers displaying COVID-19 symptoms to protect all our nearest and dearest.
All chauffeurs are provided with PPE equipment and worn at all times to be appropriately disposed of and replaced periodically throughout the day.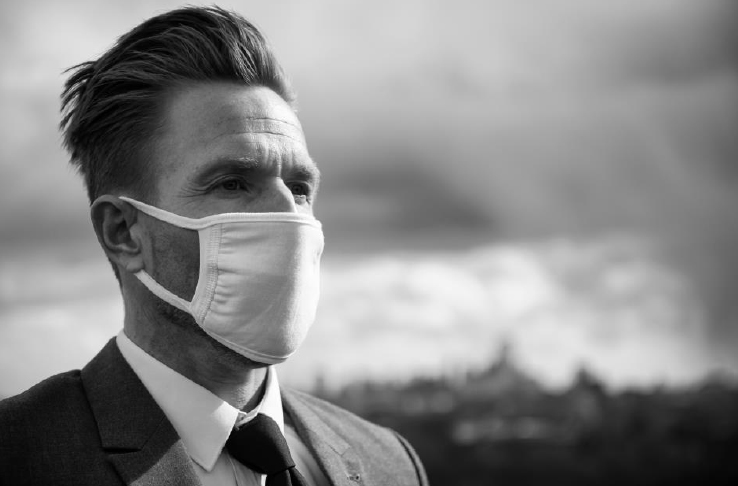 Contact Tracing
To preserve, maintain and protect all parties, Sovereign are operating an internal contract tracing programme. While we are fortunate in not having had to action this data, for your peace of mind contact will be made with yourself or an authorised party should any concern be reported at the earliest viable opportunity.
Reduced Workload
All Sovereign chauffeurs and vehicles are directly employed by us with no subcontractors used to responsibly eliminate as many vectors as will allow. No chauffeur will be allowed to conduct journeys with more than 2 separate groups or bubbles in any 24-hour period.
Sovereign are not a mass transit operation and offer fewer vectors for transmission over the likes of Uber, Bolt, Addison Lee and Blacklane.
Health Reporting and Testing
Sovereign are actively logging heath reporting of both our staff, their families and households, with zero tolerance taken to any perceived threat to our patrons or staff. Should any member of staff or our patrons report a change in health; self-isolation procedures will be enacted for any affected members and full contract tracing will begin from the first notification.
Please do inform our control team at the earliest possible opportunity should you have any concern. We can be contacted directly on +44 207 620 4000 and are available 24/7.
Vehicle Preparation
Sovereign are famed for our immaculate presentation and service, during this time we have adapted our already rigorous deep cleaning techniques to conform to new guidelines. A full breakdown of our processes currently employed can be found below for your peace of mind.
All vehicles are deep cleaned under supervision of senior management at our Heathrow depot before and after each assignment.
As standard, all surfaces are disinfected with Dettol All in One Disinfectant Spray which has been shown to be effective when tested against other coronaviruses (such as MERS-CoV and SARS-CoV).
Disinfection protocols will be conducted by the chauffeur both prior to your boarding, on completion of your journey and at appropriate intermissions for long distance trips.
No reusable items including papers or magazines will be in vehicles at this time. If you do require a paper or magazine, please do inform us at the time of booking.
No recirculated airflow is permitted for use in vehicles at this time.
Supplementary Items
As part of our ongoing commitment to provide the ultimate chauffeur service, Sovereign will provide each passenger with an individual PPE kit containing facemask and anti-bacterial hand wash. At this time papers and magazines have been removed from vehicles to reduce vectors. Should you wish for a magazine or paper on arrival please inform us at the time of booking.
Current Fleet Options
Our priority is the safety of both our clients and staff. For your reassurance, this advice will be updated regularly and in line with current mandates
Mercedes Benz V-Class Extra-Long Wheelbase currently offers the greatest distance between the travelling party and chauffeur (2.4 Metres as standard).
As of 31/07/20 Saloon vehicles have been permitted for use according to requirement.
Including:
Mercedes Benz S-Class
Range Rover LWB Autobiography
Bentley Mulsanne
Rolls-Royce Phantom VIII
Advice Before Travelling
Follow the current guidance in the place where you live. See the guidance for

England

,

Scotland

,

Wales

, and

Northern Ireland

Keep up-to-date with the latest developments for your destination before your trip. Sign up for

travel advice

email alerts and check the

Travel Health Pro website

for travel health guidance
Find out about any entry restrictions, screening or quarantine requirements on arrival that might affect you. Check

travel advice

and contact the

UK-based embassy of the country you're travelling to

if you need more information
Read the

safer air travel guidance

on sensible precautions and steps to take during travel. Consider your own circumstances and health, and remember you will need to

wear a face covering

on flights in England and Scotland. See also the

NaTHNaC guidance

Check with your accommodation provider for information about availability and the safety measures they have put in place
Read the advice of local authorities and follow all local health measures in place during your journey and in your destination. Local measures and travel restrictions may change before you arrive or during your stay. Check the

travel advice

page for your destination and check with your transport provider for more information
Get

travel insurance

, and make sure you are content with the level of cover it provides. If you already have travel insurance check it is valid and provides appropriate cover
Check your cancellation rights. Speak to your tour operator, transport and accommodation providers if you have any questions.
View Going Forward
Your safety and wellbeing will always be our number one priority, our advice and steps will change in line with current guidelines and as we feel safe to do so. Should you have any questions or concerns please do get in contact to see how we are best placed to help.
Our thoughts are with both you, your family, friends, and colleagues. Your emotional and mental wellbeing is important, Sovereign are here to support you at this time with essential transport, courier services, business needs or however you need us.
Warm Regards,
Mark Hussey